Snorkeling Course

This is a snorkeling course suitable for all ages (children must be accompanied by parents) which teaches the basic skills required to confidently enjoy snorkeling.
The course is in two sections:
Section

1: a video, and lecture session, which will cover the academic aspects of equipment, physiology & correct diving practices. Then  a pool session in a deep (5m) heated pool at the Kilbernie aquatic Centre. ; course cost is $100, if hire gear required this is an extra $27. This module takes about3 hours.
Section 2

: a sea session practicing the exercises learn' t in the pool. If you want, we'll show you where the paua and crayfish are and how to catch them.  Includes a session on fisheries regulations and first aid for injuries from marine life.  Tuition $50, hire gear plus suits, belt and gloves can be hired for an extra $50. This module takes about three hours.
Minimum numbers apply – four students required. All candidates need to be able to swim 200 m.
If you want to purchase your own equipment before the course rather than hire you should ring the shop & book a time for a fitting.
Section 1 is mandatory,  and section 2 is optional but recommended.
Snorkelers welcome on club dives every Saturday.
Open Water Course (Learn to Dive)

NAUI or PADI certification $490.00
The course is in three sections:
1. Academics – learn this when & where you like via e-learning modules (this program must be completed before commencing the course). Format operates for PC or tablet. This is your own permanent 'text book'. It is available on line in a wide variety of languages.
2. Pool sessions – in the evening at the Kilbernie Aquatic Centre.
3. Sea dives – the OW course dives are on two Sundays. The optional post course sea dives are on Saturday mornings  in winter; Saturday mornings and Thursday evenings in Summer (NZDST).
Download the Course Timetable (.doc)
The full course for $490 includes  an optional extra 8 sea dives (in addition to the four dives required on the course) with scuba & suits supplied free as part of the course cost. The value of the free hire equipment alone on the 8 dives (after completion of the course) is worth an extra $900. You only need to bring your own mask , snorkel, fins and boots.
If you want to take advantage of this offer, the dives must be completed within 8 weeks of finishing your course in winter ( when conditions can be unsettled) or four weeks in summer (dives in summer are twice a week).
The cost of the course includes: hire of scuba gear, suit and weight belt, text book, log book, dive tables etc. When you contact us, we will email a medical clearance form to you. You can complete this yourself, but if this self- questionnaire shows you have a medical condition, we need to send you another form which you take to your GP . This needs to be completed before enrolling on a course.

You need to provide your own mask, snorkel, fins and boots. We have top quality packages starting  from $199.00, with another $50 for boots. In winter we recommend you buy dive gloves as well.
You do the academic sessions at home or elsewhere in your own time by enrolling on the Padi or Naui E-Learning program. This must be completed before you start your course. To start this just click on the Padi e-learning logo at the top right hand corner of this page.  Make sure you list the shop you are training with as 'Island Bay Divers'. The program will ask you to pay for the academic session on line. This payment is then deducted from your $490 course fee  – so you only pay the shop ( on your first evening session) around $290 – the amount varies with the exchange rate – as you are paying a Centre in Australia for this module.
Courses are completed in two weeks – 5 nights  and two Sundays.  Training is in a 5m pool at the Kilbirnie Aquatic Centre (Wellington's deepestpool) in the evenings. We offer another 8 extra sea dives (on top of the four you are required for your certification).
These are free as we provide you with your scuba gear, wetsuit & weight belt at no charge, choose the best site of the day, give a brief at the site, dive & provide coffee/ tea for after the dive. In Winter these are run on Saturday mornings at 9am, you have two months from the end of your course to complete these.
In Summer these optional dives are run twice a week – Saturdays at 9am & Thursday evenings at 6pm. You have four weeks from the end of your course to complete these.
The Thursday dives are 'master scuba' dives covering search techniques & light salvage, navigation, buoyancy skills and (if conditions permit) a wreck dive and a marine life ID dive. If you want to gain a specialty certification in any of these activities, these dives count toward the four dives in each specialty required to achieve your specialty certification.  If you achieve 5 specialties and have advanced & rescue diver ratings you can be certified as a Master Scuba Diver. Under 2% of all divers worldwide have this rating.
See the Continuing Education four sections below.
Refresher Course

If you haven't dived for the last 6 months, many training agencies recommend that you do a refresher course. Changing technology and new techniques require training updates. If you learned in the tropics and you are diving in temperate waters for the first time a refresher may be a good idea, as well.
If you want to complete a refresher we offer the following :
DVD media based theory sessions backed up with shop staff support if required
4  pool sessions
4 sea dives
If you wish you can resit the exam (but this is not a requirement).
You choose which sessions you wish to attend.
As you already have the textbook & a logbook these are not part of the course.
Cost is $195.00 . Plus an extra $55 if you require wetsuit, weight belt & scuba gear, you should have your own mask, snorkel & fins. You must show your open water certification before enrolling.
SSI Freediving Course.
This is a two day course scheduled every month. The course starts on a Friday night with a two hour academic session. Following this is a two hour pool session. Saturday begins with a two hour academic session, followed by a couple of hours of sea dives (weather permitting). There is another two hour theory session and the day finishes with a two hour pool session. An exam is held on Sunday with a BBQ.
The cost of the course is $450 (includes certification an course materials);  the course is limited to six people .
Entry level Spearfishing Course.
This is a day and a half course run on demand. The course starts on Friday night with an academic session – video/ lecture on fish species, the environment and specialist equipment. Following this there is a pool session to evaluate equipment, safety techniques and equalization procedures. Saturday sessions cover sea dives if the weather permits (2-4 hours). The Instructor is Sebastian Krammer.
The cost of the course is $180.
Continuing Education

Once you have completed your Openwater qualifications our instructors can certify you to more advanced qualifications. Some of the courses available:
Advanced Diver http://www.ibdivers.co.nz/dive-training/advanced-diver-course/
Rescue Diver  http://www.ibdivers.co.nz/dive-training/rescue-diver-course/
Underwater Naturalist
Drysuit Diver
Nitrox Diver
Drift Diver
Underwater Navigation
Wreck Diver
Hunter Collector
Underwater Photographer
Search & Recovery
Boatmaster
VHF Radio Licence
Equipment Specialist
Boatmaster
Small Dive Boat Skipper
Diver First Aid
Boat Diver
Deep Diver
Altitude Diving
N.B. Minimum numbers apply for courses.
Course details


The core courses are Advanced and Rescue Diver (their programmes are highlighted). For the other courses outlined, proposed dates and course costs are available by contacting us via phone or email. On successful completion of the courses curriculum you will receive a qualification card. The card will be accepted internationally and will be issued by either NAUI, PADI or CMAS.
Contact us to discuss continuing education
Dive Agencies
PADI


The Professional Association of Diving Instructors was created in 1966 in America. PADI is now the world's largest diver training agency. The association has also developed a complete curriculum to train divers from beginner levels to professional, supported by a huge variety of high standard educational materials.
The association emphasises the self study of divers, and their instructors are taught to interact minimally with their students on knowledge development.
Visit PADI's website
NAUI


The National Association of Underwater Instructors. Founded in 1960 in the United States, NAUI organized the first ever non-military instructor course in America. It is the second biggest training agency in the world
This association is a non-profit association and provides arguably the highest standard of recreational diver & leadership training, greater academic freedom for its instructors, as well as high quality books and educational materials. NAUI training features more dives and more rescue training than any other association for all levels of certification. The association is best summarized by its long recognized mottos: "Dive Safety Through Education" and "the Quality Difference".
For these reasons NAUI is NASA's choice for training the astronauts in their EVAs simulation in the Neutral Buoyancy Laboratory in Houston, Texas.
Visit NAUI's website
CMAS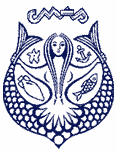 Confederation Mondiale des Activites Subaquatiques or the World Underwater Federation was created in the mid-50's by well known Jacques Cousteau and early diving enthusiasts in Europe.
This association represents the affiliated underwater federations of any of its country members. Scuba diving is one among other activities such as free diving, u/w photography, fin swimming, u/w hunting, and u/w navigation, u/w hockey which are organized yearly into regional and world championships by local federations. To respond to more international demand and in the wake of unifying the standards of practice of the scuba diving federations, the association created its own courses curriculum with international recognition.
Visit CMAS's website