Snorkel Course

This course teaches basic skills for skin diving. All candidates need to be able to swim 200 m.
Course requires four students. The sea dive is recommended but optional.
Pool/ theory

  (4 hours) : a video and lecture session, which covers equipment, physiology, physics & safe dive planning and practices. Then a one hour pool session in a 5m deep, heated pool at the Kilbernie aquatic Centre. Cost is $187 – if you require hire gear this is an extra $27.
Sea dive  (3 hours)

: Book ( 04-383-6778) to join this. We will brief you on Fisheries Regulations and first aid  followed by an open water sea session. We'll show you where the paua and crayfish are and how to catch them.  The sea dive is $130; suits, belt and snorkel gear can be hired for an further $50. We run various types of tours but this tour is designed for people who have completed the course above.
If you want to purchase your own equipment before the course rather than hire you should ring the shop & book a time for a fitting.
If you want to book a snorkel course email us at tim@ibdivers.co.nz
If you just want to hire  equipment for a sea dive click on https://www.ibdivers.co.nz/hire-dive-gear/ for hire rates.
If you want to find out more about guided/ unguided  snorkel tours click on https://www.ibdivers.co.nz/snorkel-tour/ .These are run weekends or weekdays on demand, but require booking in advance – email tim@ibdivers.co.nz to book.
PADI Open Water Course (Learn to Dive)

PADI certification $649.00 (includes eLearning & all equipment required)

The first step is to return your self questionnaire dive medical form (no need to visit a GP) . These are  available from the shop or via email – tim@ibdivers.co.nz.
Once you have passed the medical, we will enroll you on the PADI e-learning  section of the course. NB once started PADI will not issue a refund if you do not finish this module. We will require a deposit of $200 to book you onto the course. This is fully refundable up to three weeks from the start of the course.
Then, complete the pool dives. These are run  four evenings over a week and sessions are a couple of hours each.
Finally, complete the four sea dives required. On the final day there is a short multi choice exam. At the end of the day you will be a scuba diver with a lifetime international certification.
You can also do an extra eight sea dives with us on Saturday mornings with all gear provided. See the 'more OW information' link just below.
Click here for more information on the learn to dive course.
Refresher/ reactivate Course

If you haven't dived for the last 6 months, many Training Agencies recommend that you do a refresher course. If you learned in the tropics and you are diving in temperate waters for the first time a refresher may be a good idea, as well.
The refresher (or 'reactivate') is a six hour program. Plus optional free sea dive (no charge except gear hire)
Two hours at  the pool – brief & then practical.
Four hours theory, skills, dive tables review & exam
Sea dive (optional – your call)
Cost is $187 plus hire gear. You must  show your open water certification before enrolling and complete a medical form. Needs two people to run, so you may need to wait until we have a training buddy for you.
Free diving Course.
Contact the shop for information. We recommend the Lazy Seals course.
Continuing Education

Once you have completed your Open Water qualifications our instructors can certify you to more advanced qualifications. Some of the courses available:
Course details
The core courses are Advanced and Rescue Diver  For the other courses outlined, proposed dates and course costs are available by contacting us via phone or email.
Contact us to discuss continuing education
Dive Agencies
PADI


The Professional Association of Diving Instructors was created in 1966 in America. PADI is now the world's largest diver training agency. The association has also developed a complete curriculum to train divers from beginner levels to professional, supported by a huge variety of high standard educational materials.
The association emphasises the self study of divers, and their instructors are taught to interact minimally with their students on knowledge development.
Visit PADI's website
NAUI


The National Association of Underwater Instructors. Founded in 1960 in the United States, NAUI organized the first ever non-military instructor course in America. It is the second largest training agency in the world
CMAS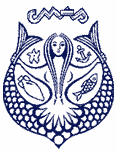 Confederation Mondiale des Activites Subaquatiques or the World Underwater Federation was created in the mid-50's by well known Jacques Cousteau and early diving enthusiasts in Europe.