Snorkeling Course

This is a snorkeling course which teaches the basic skills required to confidently enjoy snorkeling. All candidates need to be able to swim 200 m.
The course is in two sections:
Section

1: a video, and lecture session, which will cover the academic aspects of equipment, physiology & correct diving practices. Then  a pool session in a deep (5m) heated pool at the Kilbernie aquatic Centre. ; course cost is $100, if you require hire gear this is an extra $27. This module takes about 3 hours.
Section 2

: a sea session practicing the exercises learnt in the pool. If you want, we'll show you where the paua and crayfish are and how to catch them.  Includes a session on fisheries regulations and first aid for injuries from marine life.  Tuition $50, hire gear plus suits, belt and gloves can be hired for an extra $50. This module takes about three hours.
Minimum numbers apply – four students required.
If you want to purchase your own equipment before the course rather than hire you should ring the shop & book a time for a fitting.
Section 1 is mandatory,  and section 2 is optional but recommended.
Contact us now to book a Snorkeling Course
Open Water Course (Learn to Dive)

PADI certification $649.00 (includes all materials & equipment required)

The first step is for you to return your self questionnaire dive medical form. These are  available from the shop or via email – ibdivers.co.nz.
Once we have checked that you are fit for diving we will enroll you on the PADI e-learning  for completion of the academics section of the course. Completion should be before course commencement. Please note that PADI will no issue a refund if you do  not complete this part of the course.
Pay us a $200 deposit to enroll on the course. This is fully refundable up to two weeks from the start of the course.
Complete the pool dives. These are run  four evenings over a week and are a couple of hours each session.
Complete the four sea dives required. These are run over two Sundays. On the final day there is a short multi choice exam based on the e-learning program. On passing this you will be an scuba diver with a lifetime international certification and your card will be processed before you leave that day.
You can then do an extra eight sea dives with us on Saturday morning with all gear provided. This is not a requirement of your PADI certification but a optional extra we offer to our students to ensure they are very competant & confident scuba divers.  See the 'more OW information' link just below
Click here for more information about the Open Water course
Refresher Course

If you haven't dived for the last 6 months, many training agencies recommend that you do a refresher course. Changing technology and new techniques require training updates. If you learned in the tropics and you are diving in temperate waters for the first time a refresher may be a good idea, as well.
The refresher (or 'reactivate') is three hours.
One hour skill review in  the pool
two hour theory , dive tables review & exam
Cost is $150 plus hire gear. You must  show your open water certification before enrolling and complete a medical form. Needs two people to run, so you may need to wait until we have a training buddy for you.
Instructors/ Divemasters are certified by Padi, Naui, SSI & Cmas .
Free diving Course.
Contact the shop for information. We recommend the Lazy Seals course.
Continuing Education

Once you have completed your Open Water qualifications our instructors can certify you to more advanced qualifications. Some of the courses available:
Underwater Naturalist
Drysuit Diver
Nitrox Diver
Drift Diver
Underwater Navigation
Wreck Diver
Hunter Collector
Underwater Photographer
Search & Recovery
Boatmaster
VHF Radio Licence
Equipment Specialist
Boatmaster
Small Dive Boat Skipper
Diver First Aid
Boat Diver
Deep Diver
Altitude Diving
N.B. Minimum numbers apply for courses.
Course details


The core courses are Advanced and Rescue Diver (their programmes are highlighted). For the other courses outlined, proposed dates and course costs are available by contacting us via phone or email. On successful completion of the courses curriculum you will receive a qualification card. The card will be accepted internationally and will be issued by either NAUI, PADI or CMAS.
Contact us to discuss continuing education
Dive Agencies
PADI


The Professional Association of Diving Instructors was created in 1966 in America. PADI is now the world's largest diver training agency. The association has also developed a complete curriculum to train divers from beginner levels to professional, supported by a huge variety of high standard educational materials.
The association emphasises the self study of divers, and their instructors are taught to interact minimally with their students on knowledge development.
Visit PADI's website
NAUI


The National Association of Underwater Instructors. Founded in 1960 in the United States, NAUI organized the first ever non-military instructor course in America. It is the second biggest training agency in the world
This association is a non-profit association and provides arguably the highest standard of recreational diver & leadership training, greater academic freedom for its instructors, as well as high quality books and educational materials. NAUI training features more dives and more rescue training than any other association for all levels of certification. The association is best summarized by its long recognized mottos: "Dive Safety Through Education" and "the Quality Difference".
For these reasons NAUI is NASA's choice for training the astronauts in their EVAs simulation in the Neutral Buoyancy Laboratory in Houston, Texas.
Visit NAUI's website
CMAS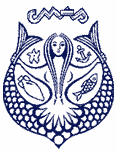 Confederation Mondiale des Activites Subaquatiques or the World Underwater Federation was created in the mid-50's by well known Jacques Cousteau and early diving enthusiasts in Europe.
This association represents the affiliated underwater federations of any of its country members. Scuba diving is one among other activities such as free diving, u/w photography, fin swimming, u/w hunting, and u/w navigation, u/w hockey which are organized yearly into regional and world championships by local federations. To respond to more international demand and in the wake of unifying the standards of practice of the scuba diving federations, the association created its own courses curriculum with international recognition.
Visit CMAS's website